Feminist Monitoring & Advocacy Toolkit
This toolkit and the accompanying online features are the collective's effort to translate its Feminist Response to COVID-19 Principles into guidance and evidence-based recommendations for advocacy and policymaking.
This work begins with an understanding of the pandemic's effect on the rights of women, girls, and gender non-conforming persons and communities globally. It is only through that lens that we can understand the changes that are needed, and the necessary policy recommendations and advocacy spaces to cultivate new economic, social, political, and environmental systems and activities for a feminist future.
These tools are yours to use— in your own context and in conversation with the communities you work with and where your advocate. It is for you to make it your own, as that is how we can truly envision a collective future.
Toolkit
The first part of the toolkit encourages us to Observe & Reflect on this moment. These interconnected economic, social, and political crises have especially impacted women and marginalized communities by deepening inequality, injustice, and human rights violations, ultimately undermining democracy and fracturing solidarity. This section uses examples from feminist leadership as well as our principles, to illustrate how feminist response has emerged across the globe.
The second part of the toolkit outlines concrete steps for Plan & Action. It translates the Feminist COVID Response Principles into specific guidance and recommendations to be referenced during policy and decision-making processes. We hope that this will guide policymakers towards a more just and equitable recovery that favors our collectively envisioned feminist future.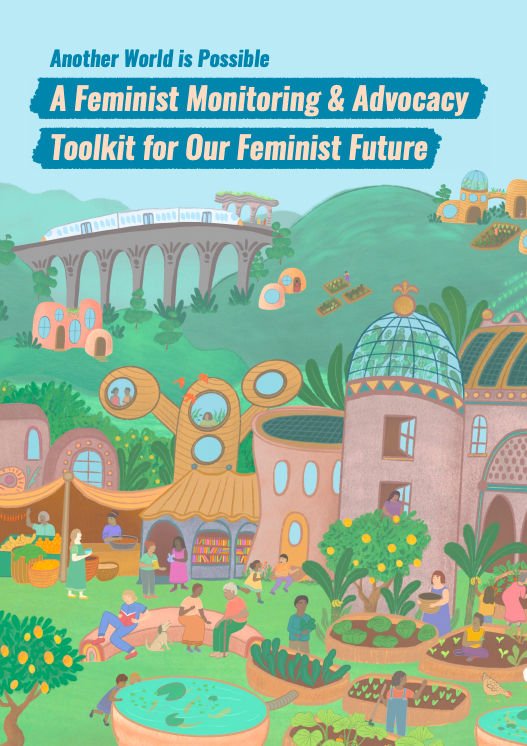 Advocacy Timeline
The timeline identifies and outlines key entry points where the Principles could be activated. This includes opportunities at the international level and beyond, where both COVID-19 response and future policy-making are being discussed. This tool seeks to encourage feminists everywhere to claim space within these platforms to make their demands heard.
This timeline will continue to be updated when new information, dates, and entry points become available.
Power Mapping
This section is composed of a collection of quotes, detailing who said what, when and at which event, to assist anyone in carrying out further advocacies with decision-makers. We encourage you to use this tool to understand the commitment that leaders have made and whether they align with your own advocacy goals.